Top 10 Non-Romantic Facts About Popular Rom-Coms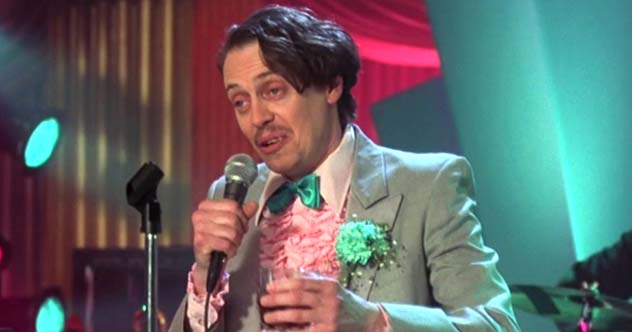 Boy meets girl, romance ensues, something goes wrong, drama ensues, the something gets fixed and then boy and girl live happily ever after. This is pretty much the formula of a rom com, especially the older ones.
Putting aside the (mostly) predictable plots, there is a lot of hard work that goes into making a rom com look effortless on screen. Sometimes personalities clash, making on-screen chemistry harder. Other times, unforeseen incidents bring filming to a halt, putting the whole project in limbo.
There are also a lot of small details that sometimes go unnoticed the first time and are only revealed when watching the film, a second or even third time.
10

Doc Hollywood


Shortly before filming started on Doc Hollywood (released in 1991), the star, Michael J. Fox, noticed a persistent tremor in the little finger on his left hand. He decided to see a doctor and was diagnosed with Parkinson's. Fox didn't say anything about his doctor's visit and carried on with the filming. He only went public with his diagnosis in 1998.

Playing the starring role of Ben Stone, Fox entertains in this heart-warming film about a doctor who carries out community service in a hospital located in a small town. The movie is based on a book written by a real doctor, Neil B. Shulman, who also acted as associate producer. There are also quite a few nods to Back to the Future, including Fox's character being called 'chicken' and a child on a skateboard that is dressed similarly to Marty McFly.

In 2006, the makers of Pixar's Cars were accused of stealing the plot of Doc Hollywood. Cars follows the journey of Lightning McQueen who ends up in a small town and eventually learns to stop being an all-round arrogant jerk. In Doc Hollywood, Ben Stone ends up in a small town and has to learn to stop being… well, a jerk. The two films also share a similar ending when Doc and Lightning each return to where they came from but soon regret it.[1]
9

Love Actually


"Dear Journal, it's Christmas again… That magical season when five seemingly separate storylines are cleverly sandwiched between commercial breaks and then tied together at the end like a beautiful bow. Like that movie Love Actually, which I don't think anyone really cares for, and yet it's constantly on cable." – Sue Sylvester

Sue is right about the storylines being tied together at the end of Love Actually, but very wrong about whether people 'care for the movie'. Despite mixed reviews from critics, audiences loved it and it was a great success at the box-office. The movie also received a Golden Globe nomination and is frequently aired during Christmas time, earning itself the title of 'Christmas staple.'

The original script had 14 separate love stories of which only 10 made it into the film. It also wasn't originally going to be an ensemble film, as there had been 2 films written: one around Hugh Grant's love story and the other around Colin Firth's. Director and writer, Richard Curtis then decided to combine the two stories along with the others.[2]

To make the Heathrow Airport scenes authentic, Curtis had hidden cameras at the airport for a week. Whenever a touching scene played itself out, a crew member would run to the subjects at hand with a waiver so as to be able to use the footage in the movie.
The film has been remade three times: into an Indian version called A Tribute To Love, a Polish version called Letters to St. Nicolas and a Japanese version called It All Began When I met You.
8

The Wedding Singer


The Wedding Singer isn't everyone's cup of tea. It basically comes down to whether or not you're a fan of Adam Sandler and eighties music.
Many rom-com fans agree, however, that the movie is one of Sandler's best efforts as it has some genuinely sweet and funny parts. It is also the highest-rated Adam Sandler comedy on Rotten Tomatoes.

The script for the film was tweaked by none other than Princess Leia herself, Carrie Fisher, as well as Judd Apatow who later roped in Sandler for his own film, Funny People. Billy Idol, who has a cameo appearance in the film, was persuaded to accept the role by his son, Willem, who was a massive Sandler fan.

In The Wedding Singer, Robbie Hart (Adam Sandler) references a character by the name of Eric Lamonsoff. This character was thought up by Sandler in tribute to a long-time college friend. The character is mentioned again in Click, You Don't Mess with the Zohan and Jack and Jill; all Sandler flicks.

In Grown-Ups, Kevin James' character is called Eric Lamonsoff, while Josh Gad's character in Pixels is Ludlow Lamonsoff.[3]
7

You've Got Mail


You've Got Mail was the third opportunity for Meg Ryan and Tom Hanks to star opposite one another on screen. Meg Ryan plays a bookstore owner about to lose her business because of a corporate chain owned by Tom Hanks' character. During their face-to-face showdowns, they are unaware that they are also each other's pen pals. The movie was inspired by a 1930s play, Parfumerie, about two co-workers who unwittingly become pen pals.

In the film. the 'world wide web' was just becoming a thing and in real life, Meg Ryan didn't even have a computer at the time. She was gifted one during filming. And since the movie became such a beloved part of rom com history, Warner Bros decided to keep the website dedicated to the film up and running. The site had a proper 90s design and fans could read Kathleen and Joe's emails. These days the site sports a much 'cleaner' template, having recently been redesigned.[4]
6

Hitch


Hitch is considered by many fans to be one of the greatest romantic comedies ever made. It was released in 2005 and became the third highest grossing rom com of all time. It was later revealed that Eva Mendes was cast as Will Smith's love interest because filmmakers didn't want to cast a black or white actress. They apparently feared that a black couple wouldn't appeal to worldwide audiences and also thought that a black/white couple might offend American viewers.[5]

Less disturbingly, the firehouse in which Hitch sits down to give a client advice, is the same one used in Ghostbusters. The film also stars Paula Patton in her first movie role; she is handed a $20 bill in a bar by Smith's character.
5

My Best Friend's Wedding


It is hard to imagine My Best Friend's Wedding without Julia Roberts and Cameron Diaz. So, it might surprise you to know that Roberts wasn't the first choice to play Julianne. Instead, the role was originally offered to Sarah Jessica Parker who couldn't accept it because of time constraints working on Sex and the City at the same time. When Roberts stepped in to take over the role, she recommended Cameron Diaz and Dermot Mulroney for their respective roles, after the filmmakers originally wanted Drew Barrymore for the role of Kimberly.

Filming proved to be somewhat of a difficult task during outdoor scenes at a baseball game, airports, and train stations. Crowds would gather around and shout out to Roberts in the middle of a scene, which led to many scenes having to be re-shot.

One of the most iconic (and cringey) scenes of the movie comes when when Kimberly gets up and sings 'I Just Don't Know What To Do With Myself' karaoke-style. Afterwards, Cameron Diaz said she was 'kind of traumatized' by it because of her anxiety during the multiple takes it took to get the scene right.[6] The scene was shot live in front of a crowd of people and Diaz kept her eyes on Mulroney who 'coached' her through the experience.
4

Bride Wars


Although the movie scored a measly 11% on Rotten Tomatoes, there is no doubt that Bride Wars was a hit after its release in 2009. It grossed more than 110 million from a budget of 30 million, despite terrible reviews. Anne Hathaway and Kate Hudson star as Emma and Liv, two best friends who both become engaged to their significant others and then start a war over a wedding venue, each trying to sabotage the other's wedding.

The final fight scene is a physical one, with Emma storming into Liv's wedding just as Liv is walking down the aisle. She jumps her from behind and the two have a catfight in front of the guests and both of their soon-to-be husbands. During the filming of the scene, Kate accidently hit Anne in the face but wasn't aware of it until she saw Anne putting an icepack to her injured face afterwards.[7]
3

Bridget Jones's Diary


Critics and audiences went gaga over Renée Zellweger's performance as Bridget Jones in the 2001 film, Bridget Jones's Diary. Zellweger's interpretation of the role earned her an Oscar nomination for Best Actress and her character was cited as a British Culture Icon.

Bridget Jones is not your average rom com character. She is very relatable. She drinks and smokes (a lot), keeps trying to lose weight but doesn't and writes down her resolutions in a diary.

Zellweger made an effort to play her role perfectly and worked at a British publishing house for three weeks under the name Bridget Cavendish. At the end of her 'employment' the deputy publisher was so impressed by Zellweger's skills that he wanted to offer her a permanent job, not realizing who she was. She didn't leave, however, before writing "rubbish" along the margins of a tabloid story complaining about an American woman being cast as Bridget Jones and getting her publishing boss, Camilla Elworthy, a tiny part in the film.[8]
2

Notting Hill


Before there was Love Actually and Bridget Jones, there was Notting Hill. Richard Curtis got the idea for the film while he was lying in bed one night unable to sleep. His thoughts wandered to what his life would be like if he randomly turned up at his friends' house with a famous person like Madonna. When he eventually started writing the script, he listened to the Everything But The Girl version of 'Downtown Train' on repeat for inspiration.

When Julia Roberts first read the synopsis of the film, she wasn't overly impressed but was won over when she started reading the completed script. When she finally started shooting scenes, she took issue with the paraphrasing of Rita Hayworth's line "They go to bed with Gilda, they wake up with me," saying "to me, it was nails on a chalkboard. I don't really believe any of that."

Hugh Grant on the other hand had issues of his own. He pitched up at the set complaining about Roberts' voice being much lower than his own. He also complained about kissing Roberts and said that her 'large mouth' caused him to become "aware of a faint echo as I was kissing her."[9]
1

Crazy Rich Asians


Before Crazy Rich Asians was released in 2018, the last major Hollywood motion picture starring a majority Asian cast was The Joy Luck Club released in 1993. Henry Golding, who charmed audiences in the film, Last Christmas, got his start in this movie. Before Crazy Rich Asians, he was the host of a travel show and had never acted before.

However, his casting in Crazy Rich Asians did cause controversy as some celebrities, including Jamie Chung, felt that Golding (who is biracial and has a white father) wasn't Chinese enough for the role. Golding wasn't much perturbed, however, saying "I never felt I wasn't suitable for the role because I was half-white. I've always seen myself as Asian, so I never had any qualms about that. I was much more concerned if I could act."

The controversy didn't end there. The movie, set in Singapore, wasn't warmly received in that country with movie-goers saying that it isn't as diverse as Singapore itself, and because Southeast Asians are not represented, the film doesn't correctly portray how multicultural the country is.[10]