5 Countries That Totally Aced Their Coronavirus Responses
The first worldwide pandemic in 100 years revealed our weaknesses all over the world. While misguided and straight-up wrong information disseminated through some parts of the world, other countries acted fast to slow the spread of the virus. I traveled at the end of February and had a distinct impression that the virus was somewhere else. Even in a busy airport, I felt safe without a mask. But just two weeks later, international travel shut down. 
If you're living in a country, hit particularly hard by the virus-the United States, Brazil, or the UK-learning about places who've quashed the sounds like they're on a different planet. But six countries from across the globe have less than 1,000 deaths—just 6% of the COVID-19 fatalities in the United States. 
5 Countries That Aced Their Coronavirus Responses
Cambodia
: 16.25 Million People
0 deaths, 273 cases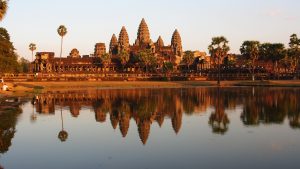 Pre-existing cultural conditions made it easy for Cambodia to stop the coronavirus's spread early with less than a thousand cases in the country. Many citizens already wore face masks while out to protect themselves from pollution. Cambodia shut down entirely for a week, and government officials donated their salaries to supporting the economy. There was also a fast response with contact tracing and quarantining exposed individuals. 
Taiwan
: 23.78 Million People
7 deaths, 487 cases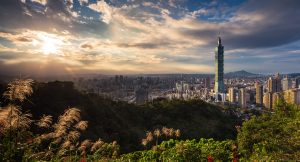 Taiwan's had a plan in place for years for a worldwide pandemic situation. By comparison, the United States disbanded the pandemic response team back in 2018. Taiwan provided easy, free, and early access to testing for its citizens. There are strict fines for people who violate mask requirements and quarantine. There's also intense cultural pressure to take responsibility for the health and safety of the community. 
Rwanda
: 12.3 Million People
11 deaths, 2,717 cases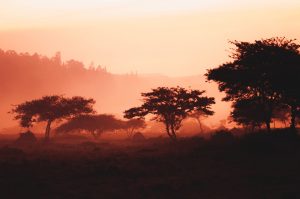 Rwanda isn't messing around with their testing. It's accessible, free, and takes about five minutes. If people test positive, they quarantine in a COVID-19 clinic. Then, officials used contact tracing to identify close contact who might also be at risk. Rwanda is by no means rich, but uses equipment already in place for HIV testing, and does "pool testing" which batches samples to reduce the number of tests done.  
Vietnam
: 95.54 Million People
27 deaths, 1,022 cases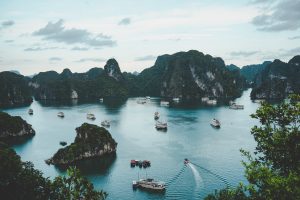 Testing, contact tracing, and strict quarantine kept COVID-19 from spreading across Vietnam. By late April, Vietnam had the highest number of tests per confirmed case in the world by a substantial margin. Communities with just a single positive test went into lockdown, resulting in only 27 deaths in a population of almost 100 million. That would be like if the United States had less than 100 deaths instead of nearly 180,000. 
22 deaths, 1,683 cases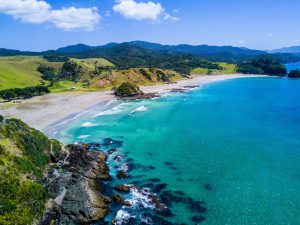 Heralded as a coronavirus success story worldwide, New Zealand acted fast with shutting down international travel, quarantining its citizens, and ramping up testing. Eight months into the pandemic, the island nation now has the most tests per positive case worldwide. They've entered lockdown again as they experience the second wave of the virus–just nine recent cases.
Want to tell your strange story? Tell us about it and it could be featured on Oddee. You can remain fully anonymous.