Virat Kohli's first 2.5 crore Audi car is eating dust at the police station, this is the reason
New Delhi: Team India captain Virat Kohli is known for his aggressive batting in all three formats of cricket. Run machine Virat Kohli is always very aggressive on the field. Virat is currently one of the richest cricketers in the world. The huge popularity of the Indian captain has made him a poster boy for dozens of brands. Young cricketer considers Virat Kohli as his role model. Virat always bats in his own style, be it T20, ODI or Test.
Virat Kohli currently owns many luxury cars. Kohli is fond of luxury cars. He has many luxury cars. Kohli has also been the brand ambassador of Audi (Audi) India for a long time. Kohli is present at every special occasion of Audi India's new car launch.
So if Virat Kohli gets a new car every time, what happens to the old car? This question often comes to the minds of fans. Indian captain Virat Kohli's old car has fallen into the Maharashtra police station. Dust and dirt are accumulating on Kohli's car at the police station. Before any thoughts come to your mind let me tell you that Virat was not involved in any crime. Due to which dust is accumulating on his car in the police station.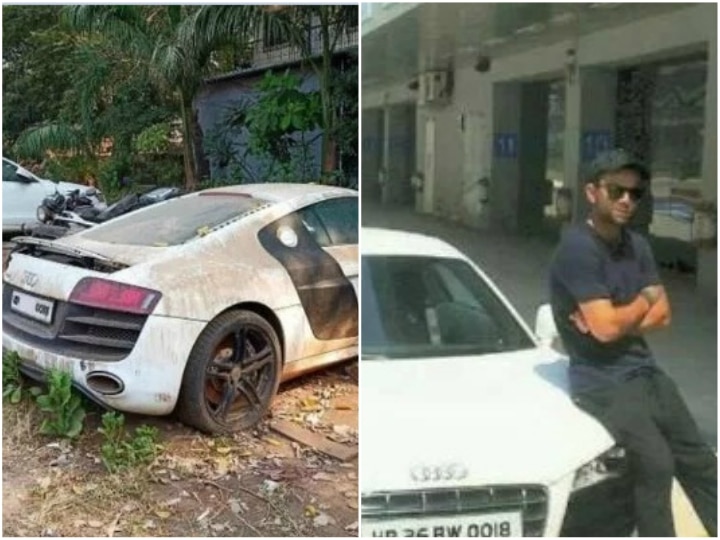 In fact, when Audi India launched the new R8, the Indian captain decided to sell the model he was using. It was the 2012 Audi R8. It was Virat Kohli's first Audi car. In 2016, Virat sold his Audi car to a man named Sagar Thakkar through a broker. According to a website report, Sagar was later found to be involved in a scam. His car was confiscated by the police. Currently, the same car is collecting dust and dirt at the Maharashtra police station. Sagar Thackeray bought the car from Virat to give as a gift to his girlfriend.
Mumbai Police raided their properties and seized an Audi R8 in a call center scam. However, Virat did his paperwork properly. Which did not cause him any difficulty. Sagar bought the car for around Rs 2.5 crore. The car was confiscated within two months of purchase.