Shamia Arzoo, wife of Pakistan fast bowler Hasan Ali, is a fan of the Indian cricketer
New Delhi: Cricket is very popular in both India and Pakistan. The thrill of cricket doubles whenever the two countries face each other. However, due to political tensions with neighboring Pakistan, the two countries have not played a series with each other for a long time. But cricketers from both the countries are very much preferred in both India and Pakistan.
Samia Arzoo, wife of Pakistan fast bowler Hasan Ali, has said that her favorite batsman is Indian captain Virat Kohli. Kohli is the best batsman in the world. Along with his batting, Virat also pays special attention to his fitness. He has been consistently performing well in all three formats.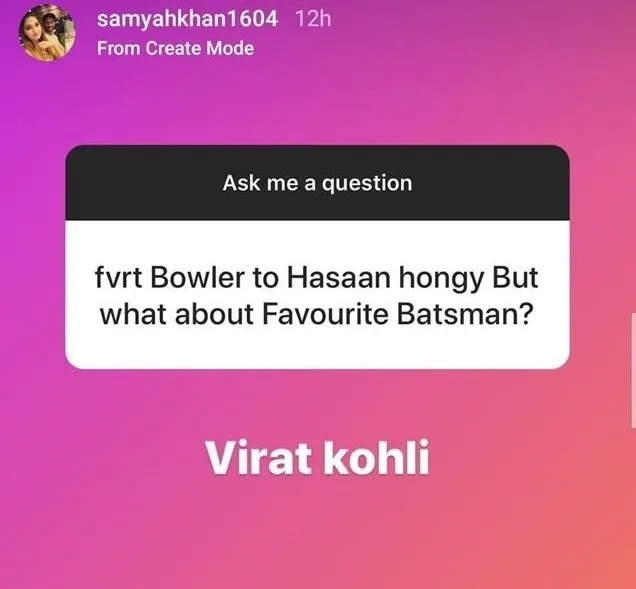 Indeed, Samia Arzoo revealed during her question-and-answer session on her official Instagram handle that Virat is her favorite batsman. During the conversation, a fan asked Samia if her favorite bowler would be Hasan Ali. But who is your favorite batsman? In response, he wrote the name of run machine Virat Kohli. Hassan's wife's response made headlines on social media.