Hardik Pandya was seen having fun in the pool with his son Agastya, wife Natasha Stankovich shared photos
New Delhi: Team India's star player Hardik Pandya is in the news not only because of his game but also because of his social media posts. Once again this player has shared some pics on his Twitter account. In this photo he shared photos with his wife Natasha Stankovich and son Agastya in the pool.
In these pics Agastya is looking absolutely cool with her father Hardik and mother Natasha Stankovich.
Too cool for the pool 😎 My boy's clearly a water baby 😍 pic.twitter.com/FppLqjBtTx

– hardik pandya (@ hardikpandya7) February 10, 2021
This is the same photo Natasha Stankovich shared on her Instagram and wrote that our son's first day in the pool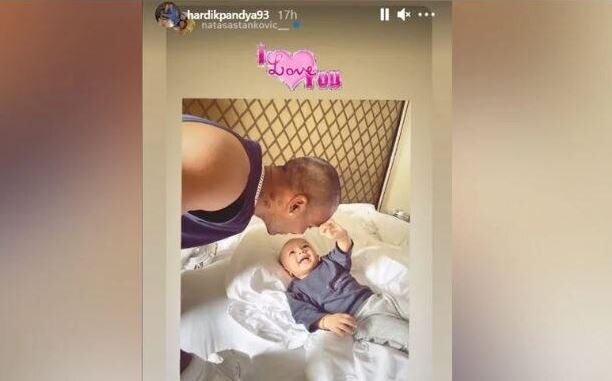 Indian cricketer Hardik Pandya and his wife Natasha Stankovic are often the talk of the town. The two are not only in the news about their pics, but also in the news about their children Agastya. Even before this, a picture of Hardik and his son Agastya has gone viral. This picture was shared by Hardik Pandya's wife Natasha Stankovich in Instagram Story.