Corona vaccination: Kapil Dev took the first dose of the vaccine
New Delhi: On the third day of the second phase of corona vaccination, former cricketer and 1983 Cricket World Cup winning team captain Kapil Dev has taken the first dose of corona vaccine. Kapil Dev was vaccinated at the private hospital Fortis.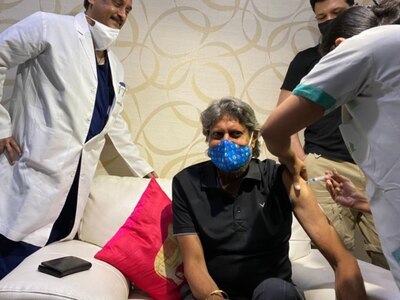 Prime Minister Narendra Modi also took the first dose of the corona vaccine two days ago. After which Rajnath Singh also took the first dose.
At the same time, after the country's political leaders, now cricket legend Kapil Dev has taken a dose of Corona vaccine and sent a message to the people of the country that the vaccine is safe. Vaccination can lead to victory against this disease.