Veteran Marathi actress Saroj Sukhtankar passes away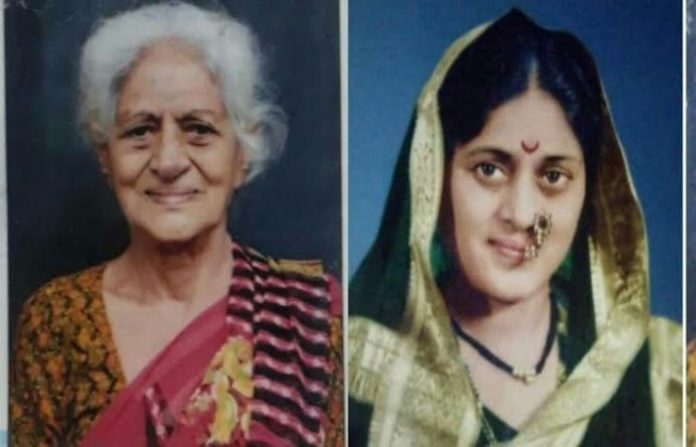 Veteran Marathi actress Saroj Dhondiram Sukhtankar (84), who acted in more than 90 Marathi films and more than 60 plays, has passed away. Original village Rui, Tal. He was cremated at Hatkanangle.
Through the New Bharat Natya Club in Rui, he got the opportunity to act in plays. The play toured all over Maharashtra including Konkan. At that time, his play Dancer had more than 300 performances. She acted as a character actress in Marathi films.
I want to be different, people from Mumbai, how did you play the role of love in many such plays. Bai Mi Bholi, Kunkvacha Karanda, Jyotibacha Navas, Soon Ladki Ya Gharchi, Kaul De Khanderaya, Ekta Jeev Sadashiv, Soyrik, Ashtavinayak, Bhingri, Savaj, Sahakar Samrat, Bhujang, Totaya MLA, Dhumdhadka, Lake Challi Sasarla, Kulswamini Ambasal, He had made his mark in many Marathi films like De Danadan, Bali Rajyache Rajya Yeu De. Dhangarwada was his last film. He also acted in the series Amritvel and Tujhya Jeev Rangala. He was honored with an award by the Cultural Department of the Government of Maharashtra.
He was honored with the Chitrakarmi Award in 2006 by the All India Marathi Film Corporation. In 2015, he was honored with the "Chitraseva Award" by the Bhalkars Kala Akademi in recognition of his film career. All India Film Corporation President Meghraj Rajebhosle, Senior Actors Bhalchandra Kulkarni, Ninad Kale, Milind Ashtekar, Raju Raut, Sangram Bhalkar have paid tributes to him.