Veteran actress Ashalata passed away during the filming of the series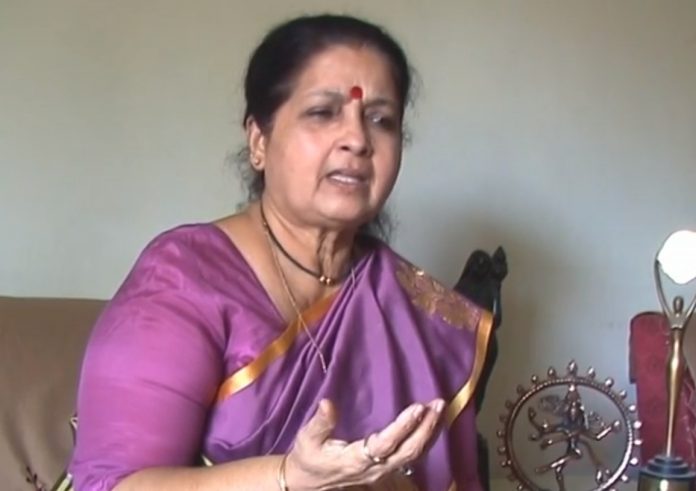 Recently launched on Sony Marathi channel 'Mother is my blacksmith' Veteran actress Ashalta Waggaonkar, who worked in the series, has passed away. She was 79 years old. He contracted corona during the filming of the series. His health deteriorated after he was infected with corona, which led to him being placed on a ventilator at a private hospital in Satara. The shocking news that 27 actors in the series 'I Majhi Kalubai' have contracted corona came to light on Monday, in which Ashalta was also named. The shooting of this series starts in Satara.
The series 'I Majhi Kalubai' was recently aired on Sony Marathi. Last week, a dance group was called from Mumbai to Satara to shoot a song for the series. Corona is said to have infiltrated the set through them.
Ashalata was a very good actress in Marathi films and serials. She was working with actress Alka Kubal in the series 'I Majhi Kalubai' and she had come to Satara to shoot the series. The shooting of this series has been going on for the last fortnight in Phaltan, Lonand and Wai areas of the district. A dance group had come from Mumbai for a song, some of which were reported to be coroned. Ashalta suddenly started feeling unwell, which led to her being rushed to the hospital.
Apart from Marathi, Ashalata had also acted in Konkani and Hindi films. Originally from Goa, he started his acting career in Konkani and later in Marathi. He has acted in more than 100 films and has acted in theater as well as on the silver screen. He had set foot on the stage through the musical Matsyagandha. Ashalta, who is a great singer, had taken music lessons from Pandit Jitendra Abhishek. Like Marathi films, Ashalta had made her mark in Hindi films. Basu Chatterjee's 'Apne Paraye' was his first Hindi film. She was nominated for a Filmfare Best Supporting Actress Award for the same film.
When Raigad Wakes Up (1962), Matsyagandha (1964), Wonder No. 10 (1971), Garuda Zep (1972), Clown (1972), Guntata Hridaya He (1974), Goodbye Doctor (1976), Goshta Janmantrichi (1978) , Chhinna (1979), Dekhani Baiko Doosrachi (1992). 'Umbartha, Sutradhar, Navri Mile Navaryala, Vahinichi Maya, Maherchi Saree' were his hit films.