The government does not know how many workers died during the lockdown!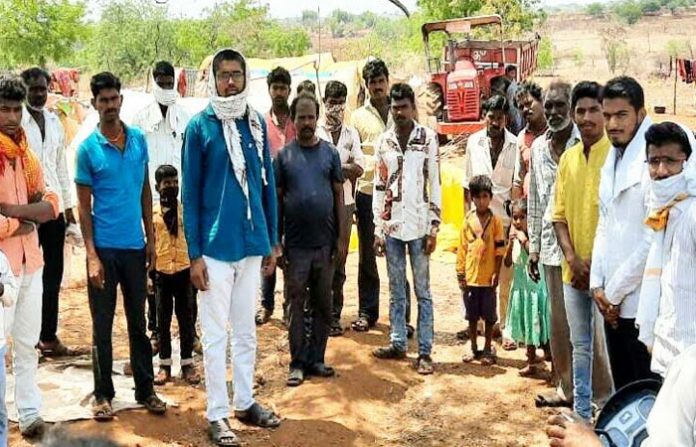 The Corona lockdown was the largest post-partition migration. More than one crore poor laborers migrated. The poor had to pipe hundreds of kilometers. Accidents and starvation have claimed many lives. But the central government has done a good job today. It is not known how many workers died in the lockdown. The government has given a shocking reply in the Lok Sabha today that it will not be able to pay compensation due to lack of data.
The rainy session of Parliament began on Monday. The first day of work was marked by a corona infection. Question Hour has been canceled in this session. So how many migrant workers died during the Corona period in the Lok Sabha by many members? What compensation did the central government give to the families of the deceased workers? Adi asked written questions. Union Labor Minister Santosh Gangwar has given a written reply.
According to Save Life Foundation, there were 1461 road accidents in the country during the lockdown. It killed 750 people. The dead included at least 198 workers. The number of train accidents, starvation, deaths in labor trains is different.
The data Since not Cover No.
The government does not even know how many people lost their jobs in the Corona lockdown. The labor ministry said on Monday it had no data.
Meanwhile, according to figures released by the World Health Organization, at least four crore people lost their jobs in India in April alone.
Slowly unlocking after June 1st. But more than 12 crore people have not found employment again.
During the lockdown period from March 25 to May 31, many migrant workers died due to starvation in various railway and road accidents across the country.
By the government What Said?
During the Corona lockdown, over 1 crore 4 lakh 66 thousand workers migrated across the country. The highest number of 32 lakh 49 thousand laborers returned home to Uttar Pradesh. Over 15 lakh laborers returned to Bihar. The migration took place from labor trains, buses.
The government does not know how many workers died during the lockdown. No data available. Therefore, no compensation can be paid.