Strict action against shopkeepers distributing substandard food grains – Chhagan Bhujbal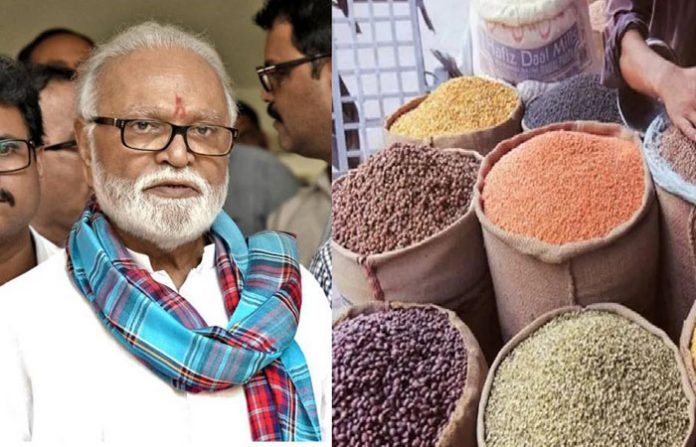 The official ration shops in the Mumbai / Thane ration system have been repeatedly instructed to distribute quality foodgrains. Despite this, Food, Civil and Consumer Protection Minister Chhagan Bhujbal has taken note of the complaints regarding substandard foodgrains being distributed in some official ration shops and has directed to take strict action in this regard.
Accordingly, action has been taken under the Essential Commodities Act, 1955 for the errors found during the thorough inspection of the food quality of the shop and other matters by the vigilance team.
A complete inspection of Official Ration Shop No. 27 / C / 189 (Goregaon) on 7th September and 16th September respectively revealed that 54 kg of rice and 61 kg of wheat were found to be deficient. Delivered or how? To ensure this, the ration card holders attached to the shop were given home visits and it was found that 370 kg of rice and 525 kg of wheat were distributed less. A case has been registered against the official ration shopkeeper at Bangurnagar Police Station, Thane, Goregaon, Mumbai on 18.09.2020 on 18.09.2020 for embezzling 424 kg of rice and 586 kg of wheat worth Rs.31,530.72. As per the rules, action will be taken against the officer responsible for this.
If anyone is trying to distribute substandard foodgrains from official ration shops, the office helpline no. [email protected] This should be contacted so that action can be taken against such authorized ration shopkeepers, said the Controller Ration and Director Civil Supplies, Mumbai.