Sharad Pawar will go on a one-day fast, giving support to agitating MPs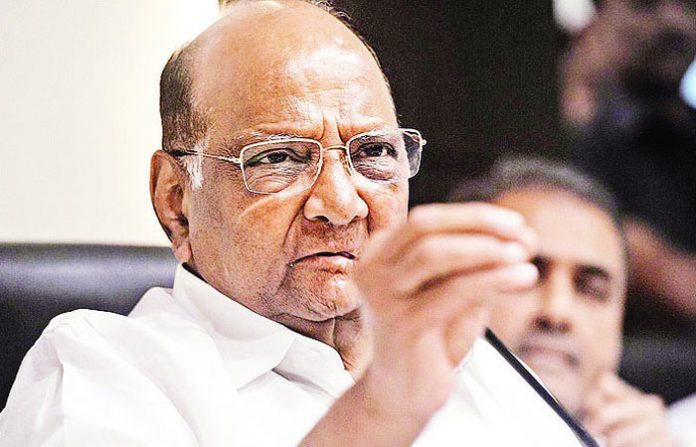 NCP president and MP has announced a one-day fast. Sharad Pawar has announced his support to the MPs who are protesting against the dam. He has announced that he will go on a one-day fast to support them. He asserted that his confession had been obtained through torture. Opponents had some doubts about the Agriculture Bill being tabled in the House. Sharad Pawar has said that the bill was passed without removing these doubts. Pawar has said that what happened in the Rajya Sabha has never been seen before.
I will also take part in their (eight suspended Rajya Sabha MPs) movement. I will fast for a day to show support: Sharad Pawar, NCP (File Photo) pic.twitter.com/bawRVcxwxJ

– ANI (@ANI) September 22, 2020
Speaker Venkaiah Naidu Kamali was outraged by the tumult in the Rajya Sabha yesterday over the two agricultural bills, the Farmers 'Production Trade and the Farmers' Production Guarantee. Yesterday, the speaker was extremely upset as he tried to pull out the mic in front of the Speaker's seat and walk on the Deputy Speaker's body. Blaming yesterday's incident, Speaker Venkaiah Naidu decided to suspend eight Rajya Sabha MPs from the House for a week. After the suspension, the confused MPs staged a sit-in agitation in the Parliament House. Shiv Sena's Rajya Sabha group leader MP Sanjay Raut met these MPs and understood their role.
Sanjay Singh, Derek O'Brien, Rajiv Satav, Dola Sen, Ripun Bora, Syed Nasir Hussain, K.K. The speakers announced that Rogesh, Almaranum Karim would be suspended for a week.
Farmers will take stones in their hands
'Even with the brutal majority, you have passed anti-farmer laws in the Lok Sabha and Rajya Sabha; But we want to see how it will be implemented. Even though you conspired and with the help of other political parties, you pushed the farmers into the throats of the corporate sector. Guarantee is the birthright of the farmer. If he tries to remove it, one day the children of millions of farmers in this country will take the stone in their hands. Raju Shetty, leader of Swabhimani Shetkari Sanghatana, has warned that there will be no glass left in these stones.
The no-confidence motion against the deputy speaker was rejected
The no-confidence motion filed by Deputy Speaker Harvansh Singh alleging partisanship was rejected by the Speaker as soon as the Rajya Sabha resumed its proceedings this morning. The speakers clarified that the no-confidence motion could not be accepted as it was not in a definite format. Meanwhile, yesterday's series of chaos continued in the Rajya Sabha today and the proceedings of the House were repeatedly disrupted and finally the House was adjourned for the day.