Patoda Panchayat Samiti staff absent; The former chairman locked the office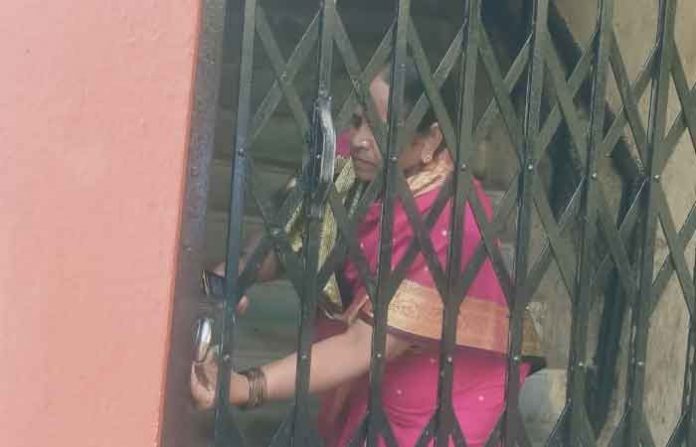 The discussion of Dandi Bahadur administrative staff at Patoda is always on. In addition, for the last few days, the staff of Patoda Panchayat Samiti office has not been present on time and the work of the citizens has been delayed. Despite giving instructions to these employees from time to time, the employees were not present on time. Therefore, former chairman of Patoda Panchayat Samiti and current Panchayat Samiti member Pushpatai Sonawane took an aggressive stance and locked the Panchayat Samiti office on Friday. Also, action has been demanded against the absent employees before the tribunal.
The Corona outbreak has been going on for the past few days. Some rules were made regarding the attendance of employees during this crisis. But after the lockdown was over, something was done in the rules. Accordingly, the time for government employees to be present in the office from 9.45 am to 6.15 pm was fixed. According to this, while the employees are required to be present in the office, the arbitrariness of the Panchayat Samiti employees has started. Therefore, the citizens coming to the Panchayat Samiti for various works were facing difficulties. Citizens had lodged complaints with former Panchayat Samiti chairperson Pushpatai Sonawane. Sonawane then instructed the staff to be present on time. However, the staff ignored it and continued arbitrarily. Therefore, Sonawane came to the Panchayat Samiti office around 12 noon on Friday. Most of the staff were found to be absent at the time. He then locked the main entrance to the office. He demanded action against the employees who did not show up on time. NCP taluka president Shivbhushan Jadhav, social activist Abluk Ghuge and other activists were present on the occasion.