Opposition riots in Rajya Sabha, suspension of eight MPs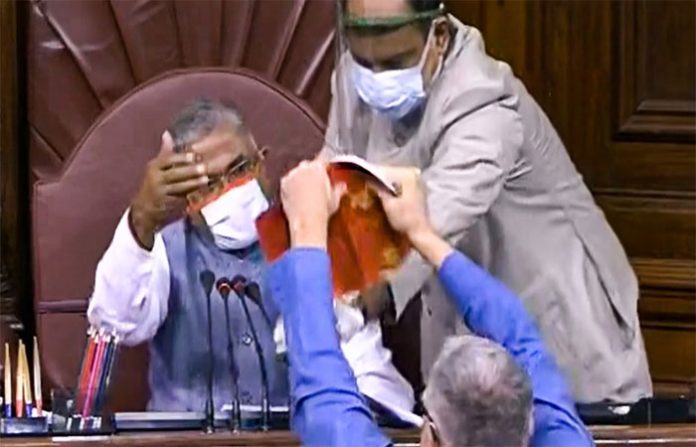 Today is the eighth day of the rainy session of Parliament. The issue of confusion among the members of the Opposition came up in the Rajya Sabha today. Speakers have demanded action against the MPs who got into trouble. Eight opposition MPs have been suspended for rioting. The suspended MPs include Derek O'Brien, Sanjay Singh, Ripun Bora, Nazir Hussain, KK Ragesh, A Karim, Rajiv Satav and Dola Sen.
Speaking on the incident yesterday, the Speaker said, 'This was the worst day ever for the Rajya Sabha. Some MPs threw papers in the House. Mike broke. Throw the rule book. This incident has made me very sad. The deputies were threatened. He was criticized. Saying this, the speakers expressed their displeasure against the behavior of the MPs.