Nagar – Railway police went for a swim under Ruichonda waterfall and carried out search operation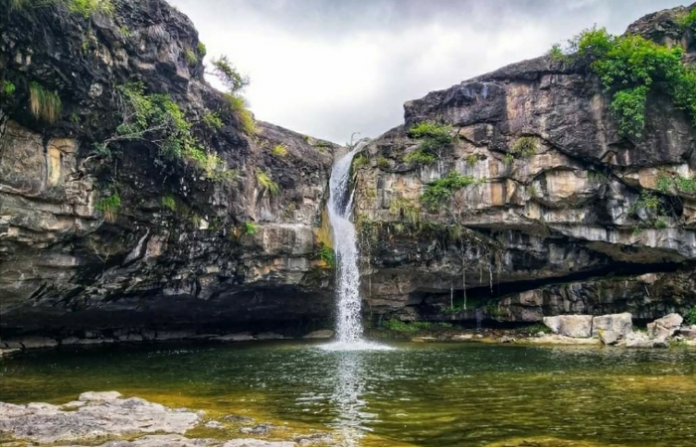 Ganesh Dahiphale (Buckle No. 465) was swept away by the Railway Police at around 4 pm near Ruichonda Falls in the Mandohal Dam area, which was banned by the administration. The search is on. Ganesh and three other policemen had come there for tourism.
Ruichondha is a natural waterfall under the drain of Mandohal Dam and is a tourist attraction in the Nagar district. Tourists are flocking there to see the waterfall after the Mandohal dam is filled. Currently, the police administration has banned tourism in the area due to its corona-like condition. So far, the police have also taken action against illegal tourists.
The railway police, however, lifted the ban and entered the Ruichonda area on Thursday afternoon. Police Naik UL Kaenge (Buckle No. 334), Police Peon AM Muthe (Buckle No. 288), Police Peon JS Sheikh (Buckle No. 287), Police Peon GA Dahiphale (Buckle No. 465) had come for police tour. Ganesh Dahiphale, who could not swim, entered the water and drowned.
Six of Parner Police Station. After receiving information from police inspector Rajesh Gawli, six. Police Inspector Pramod Gawli and other personnel rushed to the spot. Ganesha was discovered there. After some time, the search was stopped due to darkness. When contacted, Tehsildar Jyoti Deore said that all the four policemen had come to see the Ruichonda waterfall.