Mumbaikars' weekend loud; More than three thousand crore revenue in home liquor, lockdown to more than four thousand customers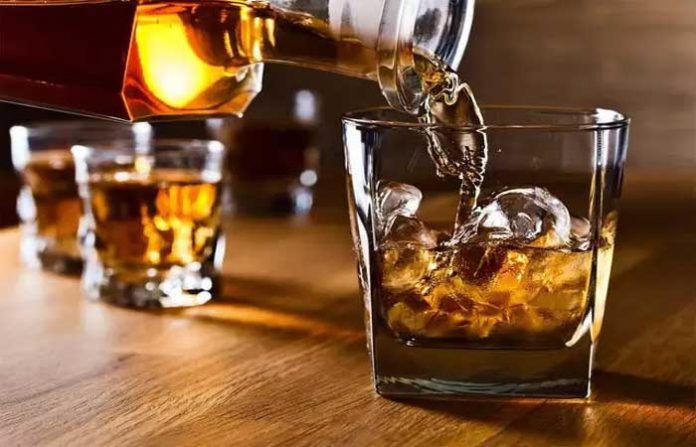 Mumbaikars have celebrated their weekend loudly. More than 4,000 customers have received home-made liquor. During the lockdown, the government has received more than Rs 3,000 crore in revenue through alcohol.
The state has been offering door-to-door liquor sales to customers since May 15. During the day on Sunday, 4,590 customers were served home-made liquor. Out of this, 4,377 home-based liquor sales services were provided to Mumbai city and Mumbai suburbs, said State Excise Commissioner Kantilal Umap.
After conditional approval for sale of liquor, out of total 10 thousand 791 retail liquor licenses in the state, 9 thousand 2 licenses are in operation. The state government has issued guidelines for starting the sale of sealed liquor during the lockdown period from May 3. The Home Liquor Sales Scheme has been implemented in the State from 15th May 2020 and Home Liquor Sales Service is being provided to the consumers. The facility of obtaining liquor license online is available on the website https://aaplesarkar.mahaonline.gov.in developed by the State Excise Department. From April 1 to September 18, 1 lakh 56 thousand 85 consumers had applied for liquor licenses; Out of this, licenses have been sanctioned to 1 lakh 50 thousand 955 customers.
All the technical difficulties encountered in obtaining online liquor licenses have been rectified and now interested persons can obtain online licenses through computers, laptops, Android phones, as well as iOS systems. Also, if one does not want to apply online, liquor licenses are also available offline in the offices of all Superintendents / Inspectors / Secondary Inspectors of the State Excise Department. Alcohol licenses can be obtained by paying a fee of Rs.100 / – for one year or Rs.1,000 / – for a lifetime license.
19,225 crore for the year 2020-2021. The revenue objective is given. From April to August 2020, the department received revenue of Rs 3,842.32 crore, a decrease of -37% over the previous year.
During the period from April to August 2020, 9.40 co. B.L., 5.88 Co. of foreign liquor. B.L., Beer 5.23 Co.L. And 17.62 lakh b.l. of wine. Compared to last year, domestic liquor has declined by -38%, foreign liquor by -33%, beer by -63% and wine by 39%.
The control room of the state excise department is open 24X7 for accepting complaints against illegal liquor production, transportation and sale. Complainants can lodge their complaint on it. The name of the complainant is kept confidential. The toll free number for this is – 18008333333 WhatsApp number – 8422001133 [email protected] There is an e-mail.