MP Chhatrapati Sambhaji Raje Bhosale's appeal that everyone in the Maratha community should come together for reservation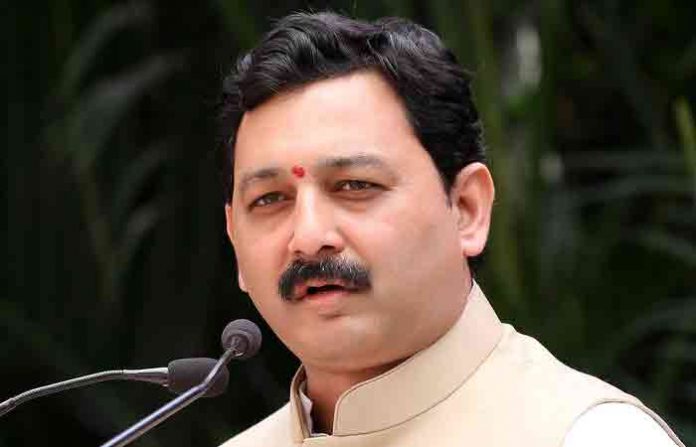 MP Chhatrapati Sambhaji Raje Bhosale appealed to all members of the Maratha community to come together to resolve the reservation issue. He was talking to reporters after a state level meeting of the Maratha community at Madhuram Hall on Sambhajinagar Road in Nashik on Saturday.
The Maratha community is distressed and saddened by the postponement of reservation. He said that in order to solve this problem, all the major families of the society, MLAs, MPs, leaders need to come together. Society will decide who will not come together. "I have always taken the initiative to bring everyone together," he said. I will remain committed to the decision taken by the Coordinating Committee of the entire Maratha community to resolve the issue of reservation. The agenda and direction of the movement will be decided by the coordination committee. I have been scouring Maharashtra since 2007. I am trying to bring Bahujan Samaj and Maratha Samaj together, it is important to me. Chhatrapati Shivaji Maharaj, Rajarshi Shahu Maharaj, Mahatma Jyotirao Phule, Dr. My efforts are for the state of equality expected of Babasaheb Ambedkar. For this, Bahujan and Maratha community need to come together.
MP Hemant Godse, Annasaheb Patil Vikas Mahamandal President Narendra Patil, Shrimant Yashraje Bhosale, MLA Dilip Bankar, MLA Seema Hiray, MLA Rahul Dhikale, former MLA Nitin Bhosale, Sunil Bagul, Nana Mahale, Advay Hiray, Arjun Tille, Vatsala Khaire, Amrita Pawar, Shivaji Chumble, Morcha State Coordinator Karan Gaikar, Ganesh Kadam, Tushar Jagtap, Adv. Legal experts including Shivaji Sahane, Madhavi Patil and coordinators from all over the state were present.
He will meet the Prime Minister along with MPs from all parties
It is wrong to say that I was denied a visit by Prime Minister Narendra Modi. I can meet them anytime alone. Chhatrapati Sambhaji Raje also said that he has the courage to refuse to visit Chhatrapati. But it is selfish for me to go and visit alone. I will take Lok Sabha and Rajya Sabha MPs from all parties in Maharashtra to the Prime Minister. Corona may not have answered me in this regard. He also hoped that MPs from all parties would meet the Prime Minister and address his grievances.