Let's overcome the corona crisis with the help of digital technology – Industry Minister Subhash Desai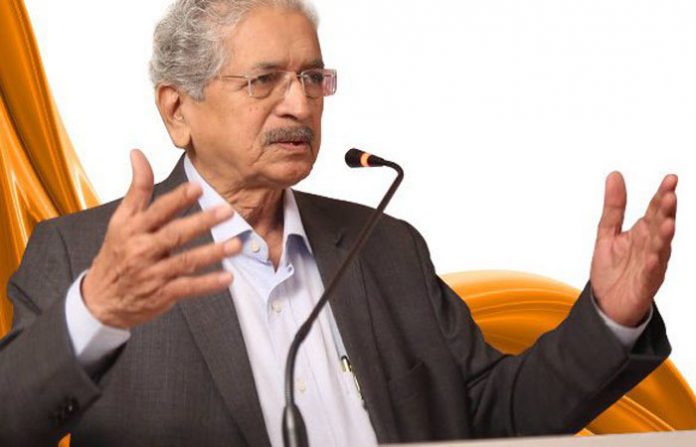 With the help of digital technology and tools, we can easily overcome a crisis like Corona, Industry Minister Subhash Desai said here on Thursday.
Desai was speaking at the inauguration of the 'CII Hospital Tech-2020' organized by the Confederation of Indian Industries (CII). British Deputy High Commissioner Alan Gamel, Dr. Ramakant Deshpande, Sudhir Mehta, Joy Chakraborty etc. were present.
Desai said the state government is doing its best to overcome the Kovid crisis. The number of laboratories for covid testing was increased. ICU beds have been greatly expanded. Oxygen supply is also increased. In the coming period, patients will be tested with the help of new technology. The government intends to conduct about 1.5 lakh tests every day.
Recently, the government has launched the 'My Family, My Responsibility' campaign. Through it, the health of every person is being taken care of. New technology is always useful. Desai said the government was trying to use it to control epidemics like corona.
Desai, meanwhile, said the state government would extend all possible cooperation to the CICI-implemented teleICU project.
The four-day digital exhibition will feature companies from more than 60 countries. More than 300 health products will be on display. The Netherlands has supported this initiative as a 'partner country'.