Illegal liquor worth Rs 25 crore seized in Chandrapur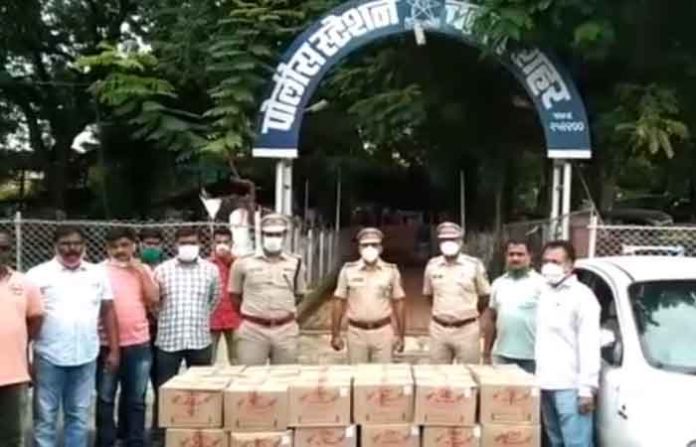 Despite the outbreak of corona and lockdown, liquor and other items worth Rs 25 crore were seized in the blockaded Chandrapur district. The lockdown was imposed in the country from March 25. From then until August, in about five months, the district was flooded with alcohol, according to the data. During these five months, the police registered 3409 cases. However, the amount of alcohol compared to that is immeasurable. A total of Rs 24 crore 65 lakh worth of liquor and other items were seized. It also includes domestic and foreign liquor. The question has arisen as to how the liquor arrived despite the district seal being sealed.
https://business.facebook.com/saamanaonline/videos/437882453840757/
Liquor stores were launched in the state from May 5. After that the inflow in this district increased again. This inflow is still ongoing. Recently, gangs have formed here, which has led to an increase in violence. It has come to light that Suraj Bahuria, a liquor dealer from Ballarpur, was killed due to a similar gang war.
So far, Rs 25 crore worth of liquor has been seized. This means that it is easy to estimate how much alcohol will be sold. Demands for lifting the ban on illicit liquor sales are also being pushed back.
Various crimes between March and August
1) Alcohol – 3409
2) Other offenses – 3124
3) blood – 25
4) Attempt to kill with germs – 24
5) Rape – 62
Total – 6533