Heavy rains in Ghansawangi taluka of Jalna district; Damage to kharif crops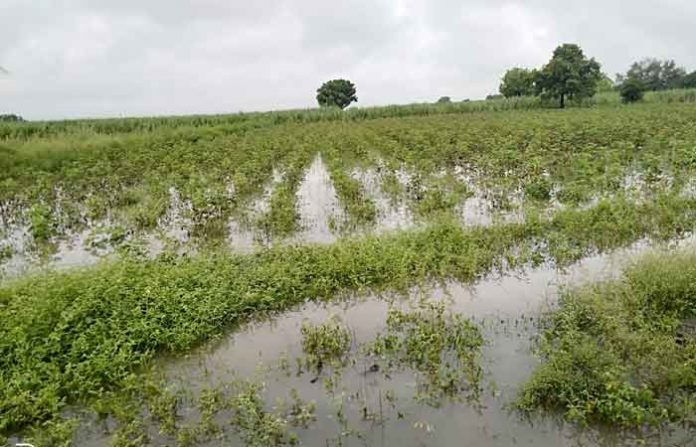 In Ghansawangi taluka of Jalna district, heavy rains have caused severe damage to crops. Cloudy rain is falling in the taluka. Due to accumulation of rain water in the fields, kharif crops including sugarcane have been severely damaged. Many small and big rivers, nallas and streams including Godavari have been flooded. Many crops have been destroyed in the floods.
Jalna district has been receiving torrential rains every day for a week. Therefore, water has accumulated everywhere in the farm. Citizens of Tirthpuri, Mudregaon, Mangrul, Bhoggaon, Saundalgaon, Banegaon, Murma, Ramsagaon, Jogladevi villages of the taluka have to stay awake at night. Due to continuous rains, houses have collapsed in some places and fields have been flooded in many places. As a result, farmers are worried about losing their cotton and soybean crops. Due to heavy rains, 90 per cent of the vertical cane in the taluka has been blocked. It is being demanded that the administration should immediately conduct crop panchnama.