Ambad's Galhati project overflow; Warning to the villages in the area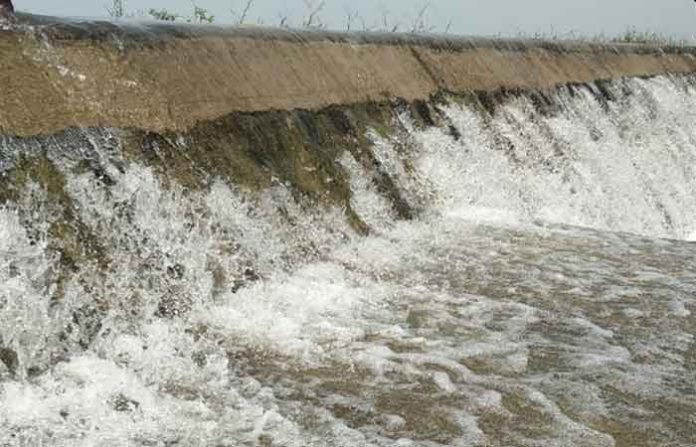 The Galhati Central Project, the largest in Ambad taluka of Jalna district, has been completed. Due to heavy rains in Wadigodri Mandal, the dam has filled to its full capacity and water has started flowing from the drains. As a result, the river Galhati is flooded. The riverside villages of Shahapur, Dadhegaon, Rewalgaon, Pithori Sirsagaon, Ghungarde Hadgaon and Kothala have been alerted by the administration.
The water level of Galhati Central Project at Baraswada in Ambad taluka is 457.657 meters and the total storage is 16.370 Dalghami. The useful storage is 13.838 Dalghami. 712 cusecs of water is being discharged from the drain. Galhati Dam due to drought conditions for the last few years
Was dry. The problem of drinking water of about ten to fifteen villages depends on this dam. Also through the left and right canals of this project 12 thousand hectares of agriculture comes under olita. The dam is a major source of irrigation for the farm lands of Baraswada, Shahapur, Dadhegaon, Rewalgaon, Dhakalgaon, Pithori Sirsagaon, Math Tanda, Vasantnagar, Sonak Pimpalgaon, Dodadgaon. Satisfaction is being expressed in the area now that the drinking water problem of all these villages has been resolved. The Galhati dam area had been receiving satisfactory rainfall for the last two months. The Wadigodri Revenue Board received heavy rains on Friday. Overnight rainfall of 110 mm has been recorded. Due to this torrential rain, there is a huge influx in the dam.