After Ayodhya, now Mathura! Delete the mosque near Krishna's birthplace! Petition of Lord Krishna himself in the court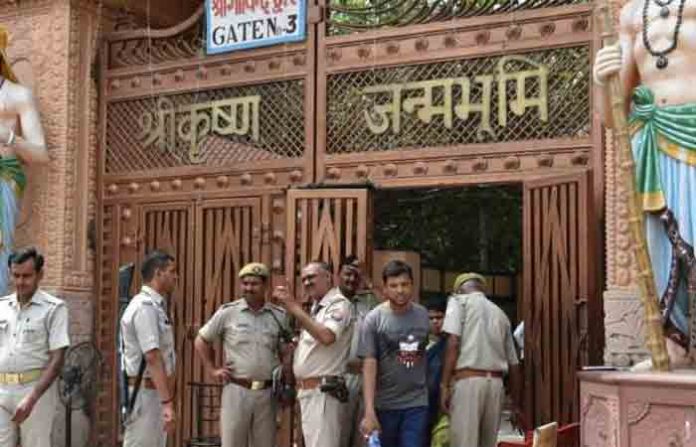 The Supreme Court's order cleared the way for the construction of a Ram temple in Ayodhya. Now a petition has been filed on behalf of Lord Krishna himself demanding removal of the Royal Idgad Mosque near Krishna's birthplace in Mathura and possession of the entire 13.37 acre area. It is alleged in the petition that the mosque was built on Krishna's birthplace.
The magnificent temple at the birthplace of Ram in Ayodhya was demolished and a mosque was built there by the Mughal ruler Babar. The Supreme Court allowed the construction of the temple on the basis of a report by the Archaeological Department. Now the issue of Krishna's birthplace has also gone to court. The petition has been filed in the name of Lord Krishna Virajman and six devotees, including Ranjana Agnihotri, have been made co-petitioners. The petition states that the place where the Shahi Idgah Mosque has been built is part of the jail and is the place where Lord Krishna was born.
At present, the birthplace of Lord Krishna is said to have been the prison of King Kansa of Mathura five thousand years ago. Shrikrushna was born in this prison at midnight on the occasion of Rohini Nakshatra. This area known as Katra Keshavdev is the birthplace of Lord Krishna. Vasudev Sharan Agarwal has an opinion. He has also given a lot of evidence for that. The same evidence has been attached to the petition. The magnificent temple here was demolished by the Mughal ruler Aurangzeb and a royal Eidgah mosque was built there.
In 1968, an agreement was reached between the Shri Krishnabhoomi Trust and the Shahi Eidgah Committee. According to the agreement, the land would remain with the trust. It was decided to hand over the management of the mosque to the Muslim Committee. In 1935, the Allahabad High Court had given the legal rights of the land to the Maharaja of Kashi. Then in 1951, Shri Krishna Janmabhoomi Trust was established. It was decided to build a grand temple of Lord Krishna here. After seven years, Shrikrushna Janmasthan Seva Sangh was established. The organization discharged the responsibilities of the trust even though it did not own the land. The same organization also signed an agreement with the Muslim Party in 1968.