The 4 Best Webcams To Improve Your WFH Setup
Webcams will also give you the option to be a bit more in control and creative with your filming. Many have the ability to filter, autofocus, zoom, adjust to lighting, and even take photographs. Some even have built-in mics that can help give you a better quality of sound as well. If you are a content creator or streamer, a it would be wise to make the investment in a webcam as it's a relatively inexpensive way to make a serious improvement in your video quality.
How We Selected and Rated Them
We researched expert sources such as PC Mag, PC Gamer, and Tech Radar, as well as 4,500 consumer reviews to select the top four webcams of the year. Our Consumer Score represents the percentage of customers who rated the product at least four out of five stars on retail and review sites like Amazon, Walmart, and manufacturers' websites.
Microsoft LifeCam HD-3000 –
If you're looking for a solid camera that can up your video chatting but won't cost a fortune, this is a great option. It has 720p resolution, which isn't as crisp as some other options, but it does have some features that your computer camera doesn't. It comes with a bunch of filters for when you want to look like you're tuning in from the Bahamas and not so much like you've spent the past seven months inside. The LifeCam also allows you to capture photos and record video, and is even Skype-certified for clear and lag-free video chat.
WIRELESS-
For frequent travelers, or those that want to chat on the go, this is the webcam for you. All you need is a network to connect to and your phone and you are all set to chat. The camera allows you to pan, tilt, zoom, and even cut between wide and close shots without being tied down by wires. Plus, it can run for up to six hours on a single charge. It also features 1080p video, which leaves you with an incredibly crisp image, great for professional work or remote interviews on the go. While this is certainly more expensive than other webcams, you're paying for superior image quality without having to worry about where you can and cannot video chat.
HIGH-QUALITY 4K –
Logitech Brio 4K
Consumer Score: 85% gave it 4 stars or more
The best definition you will ever get from a webcam.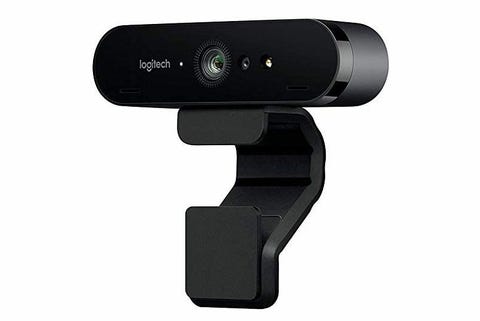 It's easy to get caught up in the 4k definition of the Brio, but that's not all it has to offer. In addition to its incredible image quality, it has a 90-degree field of view, which can capture an entire room (so beware when taking important Zoom calls!). It also has features like autofocus and supports HDR capturing for incredible resolution on your screen. Unfortunately, while you may be able to enjoy the 4k quality on some virtual calling services, it won't carry over to platforms such as Youtube where 4k resolution isn't supported yet. The one real downside seems to be the autofocus, which reviewers at
PC Gamer
found to be spotty at best.
—BUILT-IN MIC—
Ausdom 1080P HD
Consumer Score: 74% gave it 4 stars or more
Get great sound quality with your videos.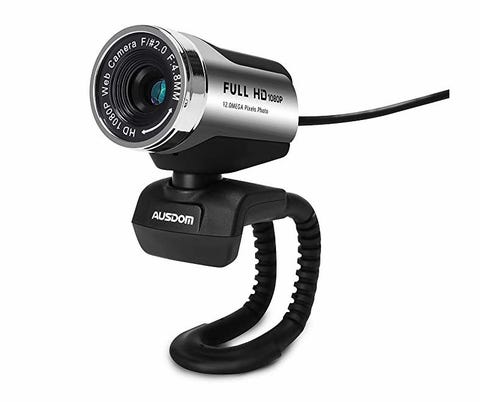 hile most webcams will give you a solid image, not all of them have a built-in mic. This one in particular gives you both 1080p and a noise-reduction microphone. It's easy to use with a versatile moldable clip that attaches to a variety of surfaces, and it connects with a USB 2.0. And while the autofocus is spotty at best, it does have low-light enhancement and takes HD photos. Plus, it's on the affordable side of the webcam price spectrum, coming in just under $70.