After a 10-day rally, the stock market plunged, hurting investors
MUMBAI: The 10-day rally in the Indian stock market took a break on Wednesday. The stock exchange benchmark Sensex fell 264 points to close at 48,174. So the Nifty-50 index closed at 14146 in a weakness of 53 points. The reason for today's decline is the fear of re-lockdown and economic downturn due to the new strain of Corona virus.
Following Britain's new strain of the corona virus, a strict lockdown has now been imposed in Germany as well. As a result, the global economy is once again clouded by recession. As a result, the stock market took a break today after a 10-day rally.
BSE's market cap fell to Rs 192.50 lakh crore on Wednesday from a record high of Rs 192.87 lakh crore on Tuesday.
Of the 30 bluechips in the benchmark Sensex, 14 stocks fell today. While the Nifty-50 benchmark 24 stocks rose. Among them, Powergrid, Bharti Airtel, ONGC, Ultratech and ICICI Bank were the top-5 grain growers with improvements of 1.8 to 4.4 per cent. Shares of ITC, Reliance, Bajaj Finserv, Axis Bank and HCL Bank were among the top five losers, down 1.5 per cent to 3 per cent.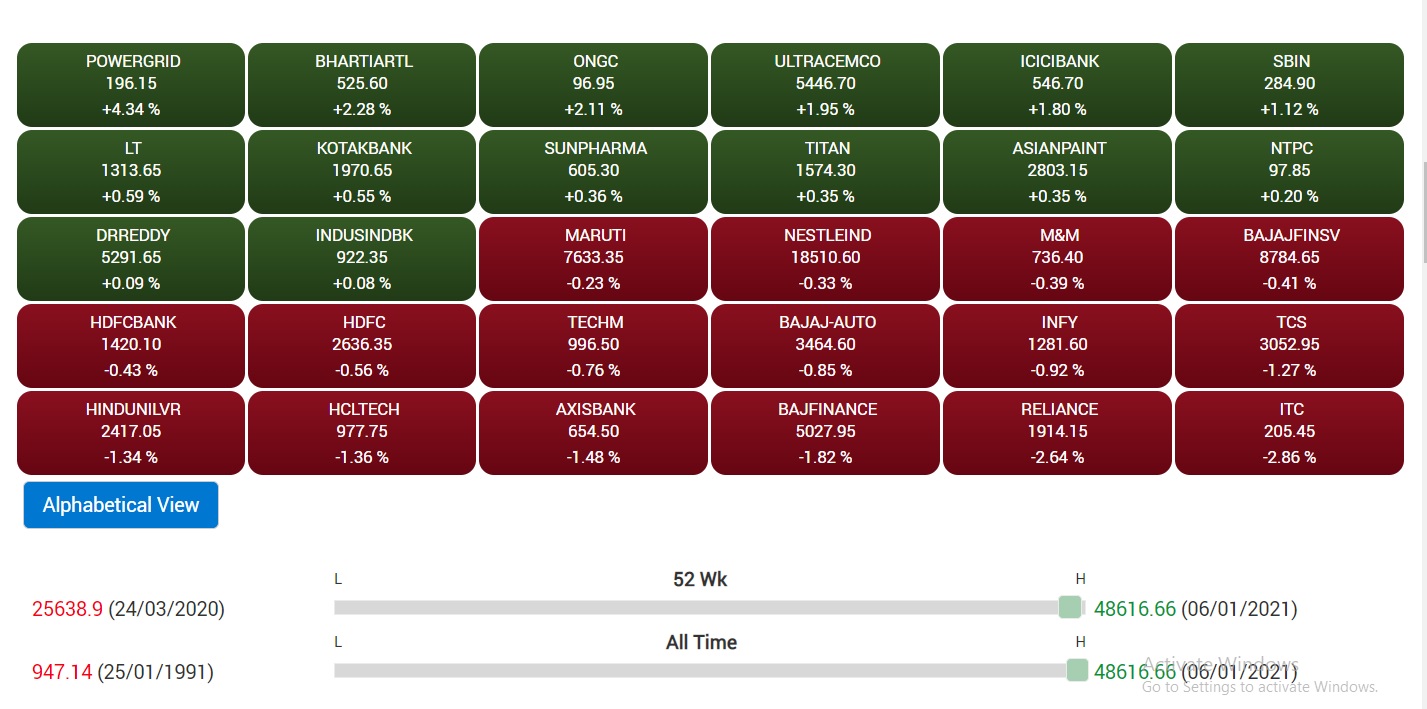 The benchmark Sensex of the Indian stock market fell by 263.72 points, with Reliance Industries alone contributing the most at 153 points. Shares of Reliance fell 2.64 per cent, or Rs 51.85, to close at Rs 1,914.15. Along with stopping the rally, the market breadth of the BSE also remained negative. 1516 stocks of BSE rose while 1585 stocks closed in the red zone.