Sonakshi Sinha, seen in this style in a pleasant atmosphere in the Maldives, said – 'A piece of my heart lives here'
MUMBAI: After the lockdown, the Maldives has become a favorite holiday destination for Bollywood celebrities. For weeks now Bollywood stars have been raising the internet temperature by sharing their pics on social media from the beautiful beaches of Maldives. Recently many stars including actress Disha Patni, Tiger Shroff were enjoying holidays in Maldives. Bollywood's Sonakshi Sinha, Sona Madam also enjoyed a holiday in Maldives. Now that the vacation is over, he has written a beautiful caption about memories associated with the Maldives by sharing a picture on his official Instagram account.
Sonakshi Sinha looks stunning in a red dress looking at the sky amidst the blue sea. Sharing this picture on social media, he wrote in the caption, "Whenever I leave the Maldives, a piece of my heart stays here until we meet again."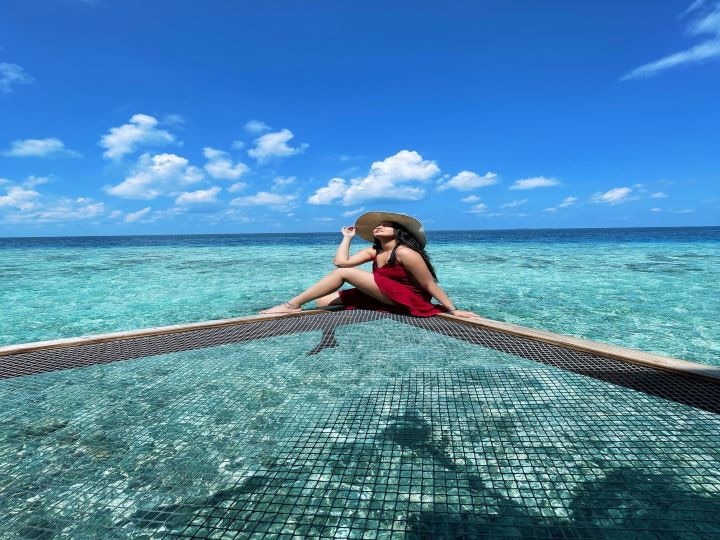 Sonakshi has been sharing her beautiful photos of Maldives on social media for several days now. In one of them, he was seen sitting on a ship watching the sunset. As well as sharing this picture, he also gave a beautiful caption, in which he wrote, 'You will believe me, if I say that there are no filters in this photo.' Sonakshi is looking very beautiful in this picture. People also highly appreciated her look.