Priyanka Chopra's father's army uniform, see viral image here
Mumbai: A childhood picture of Priyanka Chopra is going viral on social media these days. Indeed, this picture was recently shared by Priyanka on her Instagram account. In this photo, Priyanka Chopra is seen wearing her father Ashok Chopra's army uniform. This picture of Priyanka is being liked by her fans. Priyanka is also looking very cute in a loose army uniform.
Dad likes to wear uniforms
Let me tell you that Priyanka Chopra while sharing this picture also said why she was walking around in her father's army uniform and how much she loved to chase her father home and wear his uniform. With the photo, Priyanka Chopra wrote in the caption, 'This photo is from my next book album. I loved being around my father in uniform. '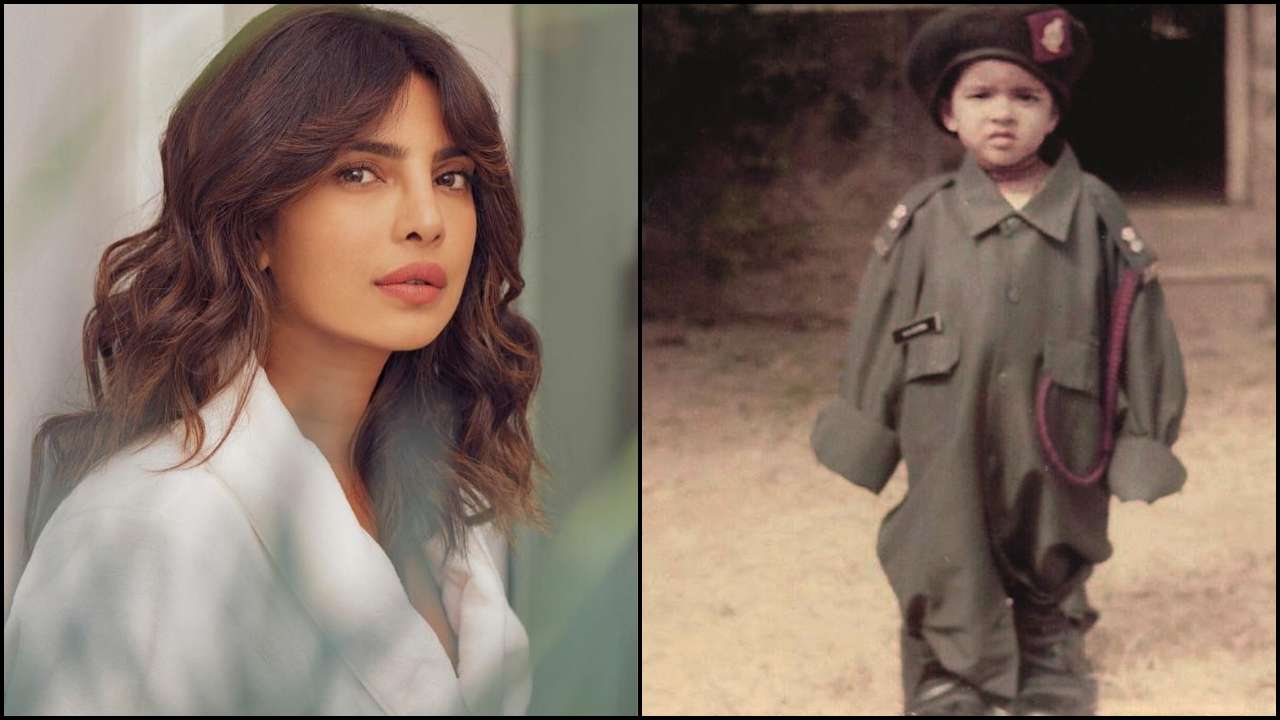 Priyanka further wrote, "I wanted to grow up and be like him. My father was my role model. My father instilled in me a sense of adventure. Even as a little girl. I was always looking for adventure. Trying to do something new. I wanted to do something that had never happened before. I always wanted to come first. '
Priyanka's picture got millions of views
This childhood picture of Priyanka Chopra is going viral. The photo has received millions of views and more than 5 million likes so far. Her fans never tire of appreciating her photos. Currently Priyanka will be seen in The Matrix-4 and Netflix film The White Tiger. Along with him, Rajkumar Rao and Adarsh ​​Gaurav are also in the lead roles in these films.