Kajal Agarwal's bachelor party with friends before marriage, see picture
Mumbai: Bollywood and South Indian actress Kajal Agarwal is set to marry entrepreneur Gautam Kichlu in Mumbai on October 30. Before the wedding, he organized a bachelor party for his friends along with his sister Nisha Agarwal. At the bachelor party, Kajal wore a short black dress and a playboy hairband. Nisha Agarwal has shared pictures of the bachelor party on her Instagram account, which is going very viral on social media.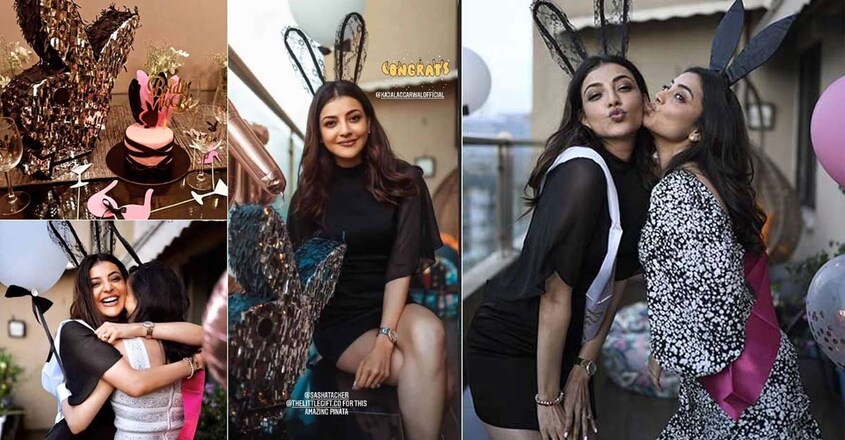 Kajal wore a sash with "Bride to Be" written on it while Nisha's sash had "Bride Tribe" written on it. In addition to the Instagram post, Nisha has also shared a story on her Instagram handle. He can be seen holding a balloon with the inscription 'Kajal's Bachelor Party'.
Earlier, Kajal released a statement on Instagram about her marriage and then her sister Nisha shared photos of the party. Kajal said in a post that she is going to marry Gautam Kichlu. She wrote that she is getting married on October 30 in Mumbai. According to Corona, only family members will be present at the wedding.