Javed Akhtar tweeted on Tanishq's controversial announcement, became a troll
MUMBAI: Jewelery brand Tanishq on Tuesday withdrew its decision to remove its Inter-faith family ad due to public outrage and trolls on social media. The ad is still being discussed on other social media platforms, including Twitter. While some have termed the company's advertisement as promoting 'love jihad' and 'fake secularism', now lyricist Javed Akhtar has said that he is being heavily trolled.
Indeed, one user shared a picture of this ad and tweeted, 'That Tanishq ad: When you refuse to have an honest conversation, you get this kind of response, which can be surprising. Not only resentment will help, efforts should be made to obtain structural questions and resolve them.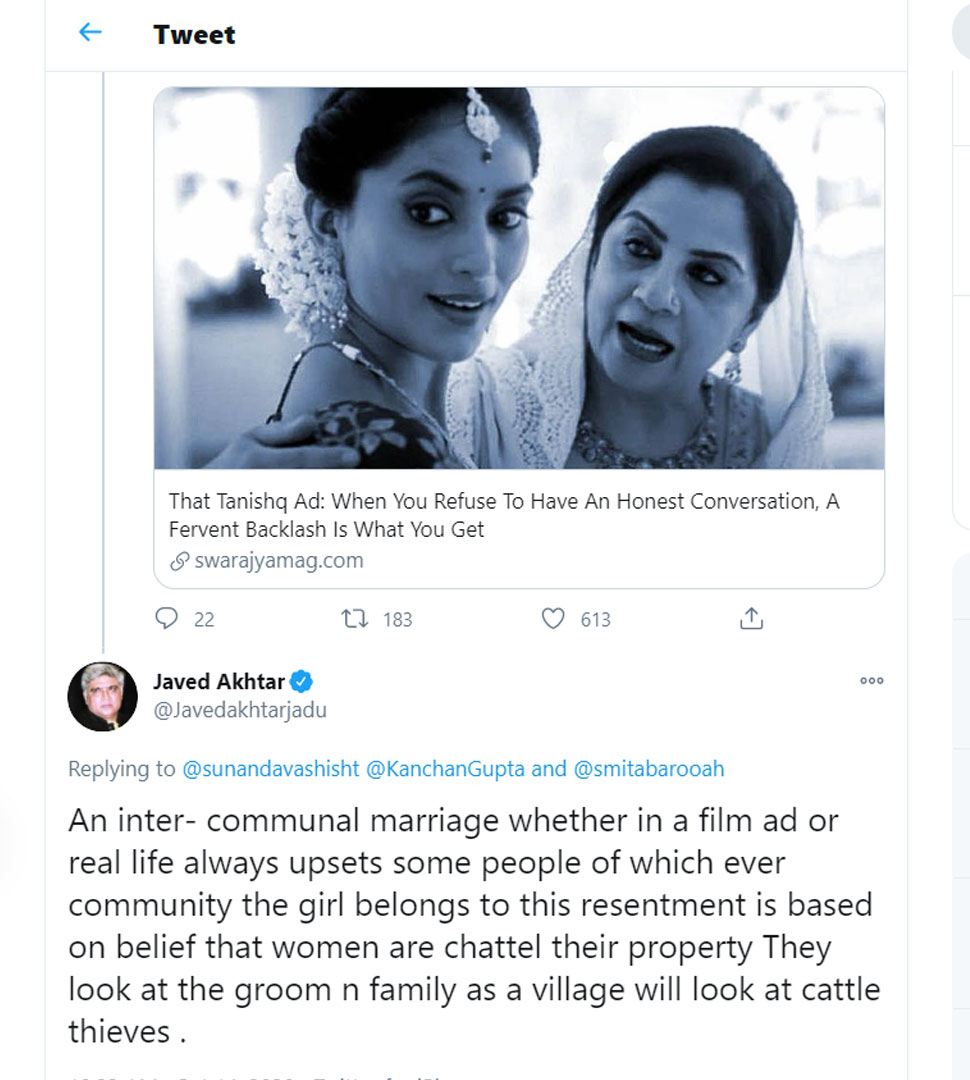 In response to this tweet, Javed Akhtar wrote, "Inter-religious marriage, whether it is in a film advertisement or in real life, always annoys some people, in which the anger of the girl party always comes or is related, this outrage." Women are like their wealth based on faith. They see the groom and his family as the village cattle thieves.
After this tweet, Javed Akhtar has become a victim of people's resentment. People are talking to him here about Love Jihad and Muslim sentiments. People are advising him to remain silent on the matter and are constantly trolling him.