Big B, 78, hosts a virtual meeting at his temple
Mumbai: Amitabh Bachchan's 78th birthday falls on Sunday, October 11. The megastar Amitabh Bachchan's temple in the Bondal Gate area near Baliganj Padi in south Kolkata is not crowded as usual. Devotees are not able to celebrate the birthday of their favorite actor with fanfare due to the epidemic of Corona virus, which causes a lack of enthusiasm.
As Bollywood actors celebrate their 78th birthday today, the founders of the temple have organized a virtual meet in which Big B plans to meet his loved ones. Big B has named this extended family of fans as his extended family.
Home Yajna, Pooja and Archana are organized in this temple named Big B. Sacrifice offerings are distributed and cakes are also cut. The temple was completed in the year 2011 and the tradition has been intact since then.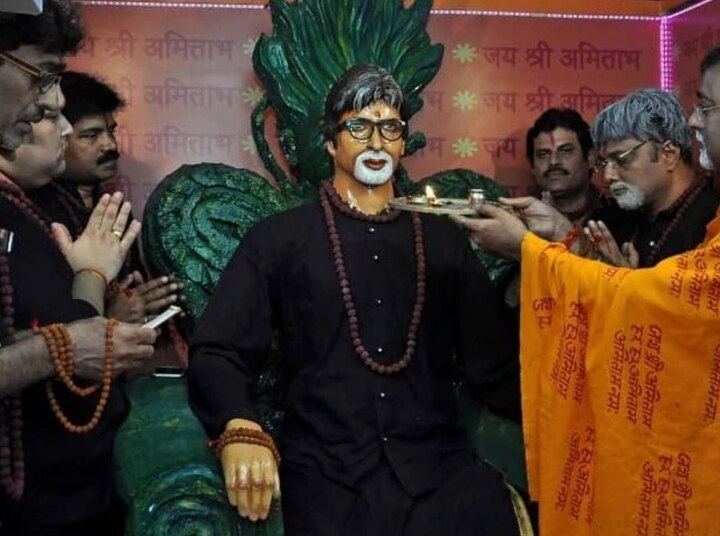 However, this time the situation is different due to Kovid-19. Matters will be handled with restraint. Only the main members of the temple will participate in the celebration of the actor's birthday and this time no outsider will be allowed to visit the temple. This system has been adopted following the guidelines of Covid-19.
Sanjay Patodia, the founder of the temple, told the media, "We organized a virtual meeting on his birthday, in which Sir himself was present. We invited him and he replied that he would join. The meeting was held from 12 noon to 2 pm with his extended family around the world. "